"Every Nigerian student loves" Even if they don't love these food combos they don't have a choice. These food combos have been saving Nigerian students from the inception of education in Nigeria (forgive the exaggeration) but you get the point.
In the blog post we will be listing out these amazing foods, how some are made and every little detail you might need to know, so if you haven't tried any you better do.
NOODLES AND EGGS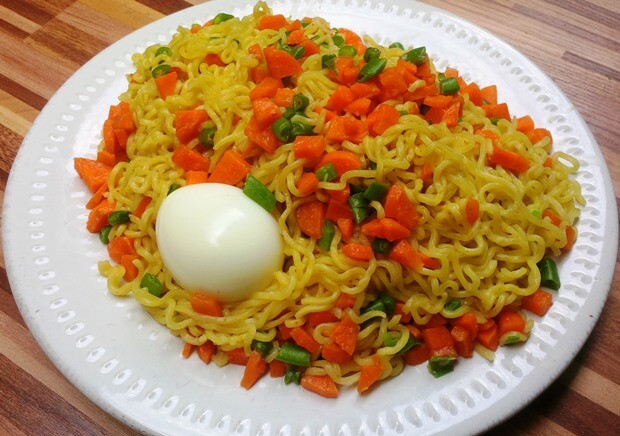 When you hear noodles in a Nigerian university the one brand that comes to mind is Indomie, this food combo features more than once in every student weekly food calendar. Indomie noodles can be ready in less than 15 minutes and can be cooked with all the seasoning inside the pack. Most packs come with chilli and other seasonings. The egg in this combination can be made boiled, fried or open while the noodles are on fire. Other times when students are feeling extra rich and not so hungry they make this food combo with some veggies and maybe sardine (But you must have money in your account before you take that big leap)
QUICK ONE – CAN YOU TRY NOODLES WITH SUYA?
BREAD AND FANTA
This food combo comes into play often in a students life, although it happens during extreme hunger and always during transit or while you still have your school clothes on. if you see a student taking on this combination it means they are too hungry to cook or too hungry to wait in any queue to order food.
QUICK ONE – BREAD AND FANTA COMBO GOES BEST WHEN THE BREAD IS FRESH AND SOFT.
GARRI AND FRIED FISH
Many students don't realize how elite garri is, this food can go will almost anything. The secret to preparing amazing garri is in the quantity and quality of Garri used but for best results, you should try Garri ijebu. Now back to making Garri that slaps hard, make sure the water you add isn't too much or it will be like tea, and not too small or you'll turn it to Eba. Ps Garri is best served cold. Back to the combo. This food combination is a must-have for every Nigerian student and the fun part of it is you don't need to fry the fish. There's always someone in your street or around your hostel that sells deep-fried fish, just buy 200 Naira fish and enjoy your Garri and Fish combination.
QUICK ONE – IF THE WATER IS NOT COLD, DON'T BUY THE GARRI
CONCOTION RICE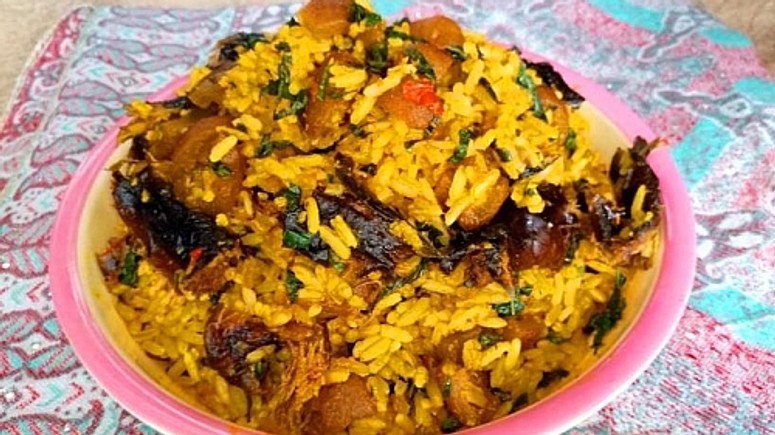 This food is rice with a combination of every ingredient you can find in your kitchen. This meal is very popular in Nigerian universities and is most preferred during exam periods. So if your kitchen has the following ingredients then you can successfully cook your first concoction rice.
Rice, Ground pepper, Red oil, Crayfish, Stockfish, Seasoning and salt. If you have vegetables around it won't be a bad idea too. Why this food is very popular among students because it is mostly cooked in large quantities and students enjoy eating it with friends who come by during the examination period.
QUICK ONE – EVERYONE IS BROKE DURING THE EXAM PERIOD, ANY REASON WHY?
To have a memorable University experience I'll advise you to take on any or all of these foods. If you have other food combo's I missed kindly comment below. I'll love to read your comments