EBSU Releases 2022/2023 Pre-Degree Admission Form; For admission to the one-year intense Pre-Degree program at Ebonyi State University for the 2022–2023 academic Session, applications are being accepted from individuals who meet the necessary qualifications.
HAVE YOU USED OUR JAMB TOOL YET? IT PROVIDES YOUR JAMB COMBINATION FOR FREE
The Pre-Degree school prepares candidates for the following examinations: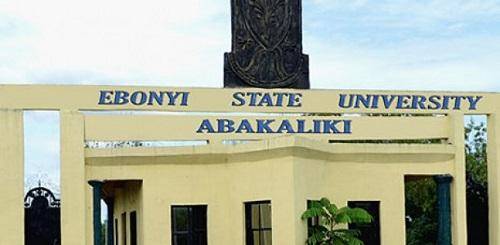 Joint Admissions and Matriculation Board Examination (JAMB/UTME).
Successful applicants from the EBSU Pre-Degree internal test are eligible for consideration for admission into any of the university's main degree programs if they achieve the national minimum UTME score.
The program equally serves as a remedial program for candidates preparing for O'Level examinations, but it is not a substitute for O'Level requirements for main course admission.
In addition, the EBSU Pre-Degree Programme also gives intensive training to students in Basic Information and Communication Technology (ICT).
Benefits of EBSU Pre-Degree Programme.
The JAMB admission quota set aside for prelim applicants is intended to be of particular advantage to successful pre-degree candidates. Please take note that in order to be considered for merit-based admission, successful applicants from the Pre-Degree Program must also earn the required UTME score through JAMB/UTME and declare Ebonyi State University as their top university option.
ELIGIBILITY
To be eligible for admission, a candidate must have five (5) credits in GCE O'Level, NECO or SSCE at not more than two sittings.
Duration of EBSU Pre-Degree Programme.
The curriculum is intended to last for one academic year, which must include at least ten (10) calendar months.