10 Items You Need In Your Hostel Room To Make It Cool; This list can't be exhausted but I asked up to 20 students, (if not more, I'll have to check my notes) for essential things that you'll need in your school hostel & they gave me this list.
These things will make you love your room, and have an awesome time occupying it.
1. Bedsheets
Be creative with your bedsheets, I know it can be tiring washing those big bedsheets and pillowcases, but remember what they say, "No pain, no gain" buy as many bedsheets as possible. Start with plain colours, then move up to your favourite characters in Marvel & DC universe.
2. Workstation
By workstation I mean, a table & a chair, where you work (your major work as a student is to study, but you get the idea) now wait! You don't have to buy the boring plastic chair and table & just leave them there, no way! Add some spice to it, add a reading lamp to the table to give the room a subtle colour at night, and don't forget to include table organizers where your pins, pencils & biros will be held (don't use a cup! I know you are tempted, but don't!)
3. Mirrors
You need 3 mirrors in your room! Hear me out before you hiss and scroll away, one mirror on your door, to give yourself one last swirl before you leave, one small mirror in the bathroom, and the final mirror (drum roll) on your wardrobe!
But if there's no space, you can just use one in the room and the other in your bathroom.
4. Led lights
It's 2022 and led lights are still very cool, more than 12 students I asked say they love led lights in their rooms and wish they could have more.
Now the secret to using led lights is putting them in strategic locations.
Where can I put my led lights?
1. Your bed footing (that's if your mattress isn't on the floor but on a wooden frame)
2. Mirror
3. Fan
4. Floor edges
Just buy led lights so you are not sleeping in complete darkness! And they are really cool for night selfies
5. Bedside stool
You don't want to fall asleep and break your Samsung screen, do you? Or mistakenly step on it while going to pee at night. I know you don't want that either, it's best you get a carpenter to make a small bedside stand for you, with one drawer, that way you can place your phone, wristwatch and the next item you need in your room (which I'm going to list as number 6)
6. Alarm clock
Your phone shouldn't be doing all the work when you are at home, many students forget they need clocks in their homes, but I hope this blog post helps serve as a reminder. You can buy a tabletop alarm clock that wakes you up and also tells the time, perfect accessory to place on your bedside stool remember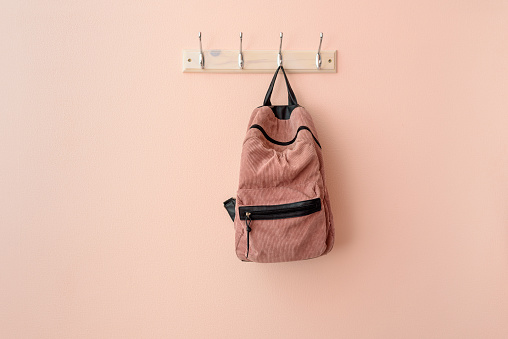 7. Bag hangers
Bag hangers could also serve as cap hangers if you are a cap person like I am. It's very easy to use and just gives your room a more arranged appearance. Your bags don't have to be on your bed, chair or floor.
8. Organizers & Baskets
Organizers & baskets are in various forms and are very important instruments in making a room look cool, first, we have laundry baskets, dirty clothes have no business being on the floor or on the bathroom door.
Whether it's shoe organisers hung over the door or multi-purpose baskets of varying sizes, get them all! Your cleaning supplies, hair tools, body lotions, etc. need a place that's NOT your study desk, bed or the floor
9. Wall Art
Having Tupac or MI posters on your room wall is so 2001 – 2005, in 2022 and above students use wallpapers to cover up depressing looking paints then make it cooler by adding wall art frames, medium-sized frames neatly places on the walls. I love them!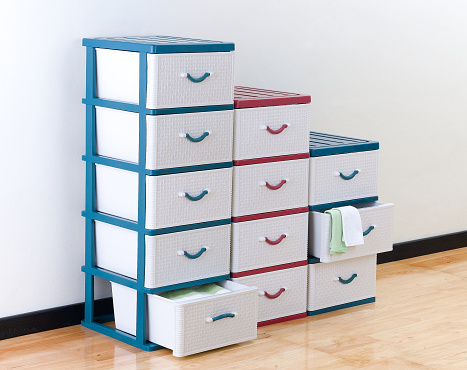 10. Plastic Drawers
They're light, portable, keep clutter tucked away and you can fit them somewhere in your dorm room — even if it's under your bed. You can place your cream in then, snacks anything that you can't find a home for within the room space can be put inside the plastic Drawers.
Other items you need in your hostel room
1. Fans (Regular fan & Table rechargeable fan)
2. Shoe rack
3. Plates rack
4. Bathroom hanger
5. Throw pillows
6. Bathroom slippers (not to be worn in the room or outside)
7. Dustbin/trash can
Is there any item you think should be on this list?