Fully-Funded Knight Hennessy Scholars Program at Stanford University in the United States by 2022; Lord Hennessy The studentships are now open to Stanford University graduate students pursuing any graduate degree. This award program is open to students from all over the world.
Application Deadline: Candidates must submit their program application before November 1.
Brief Description
University or Organization: Stanford University
Department: NA
Course Level: Graduate degree program
Award: Fully-funded
Access Mode: Online
Number of Awards: NA
Nationality: International
The award can be taken in the USA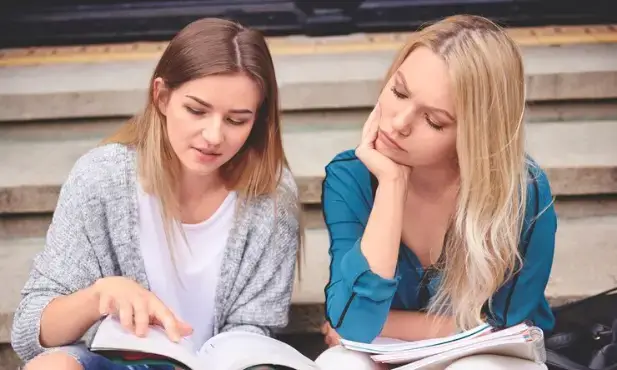 Eligibility
Nationality: All country's students.
Study Course/Subject: MA, MBA, MFA, MPP, MS, JSM, MLS, LLM, JD, MD, PhD, DMA, JD/MBA, Medical Scientist Training Program.
All Graduate Programs at Stanford; Only for Graduate Degrees: You are eligible to apply to the Knight-Hennessy Scholars program if you are applying to enroll in a full-time graduate degree program at Stanford (for example, but not limited to, MA, MBA, MFA, MPP, MS, JSM, MLS, LLM, JD, MD, PhD, DMA, JD/MBA, Medical Scientist Training Program)
First/Bachelor's Degree Enrolling in 2022 or Later: 
Assume you are still pursuing your first or bachelor's degree in college. So long as you finish your first or bachelor's degree before enrolling at Stanford as a graduate student, you are qualified to apply. If you completed your first/degree bachelor's within four years of applying and five years of enrolling, you are still eligible for consideration, regardless of whether you have already earned a graduate degree.
Other Eligibility Requirements: You are qualified for the Knight-Hennessy Scholars Program in addition to the prerequisites stated above, provided that you satisfy the requirements of the Stanford graduate program(s) you wish to enroll in. You must complete the entire departmental application process, which includes taking any required standardized tests (GMAT, GRE, LSAT, MCAT, etc.) and, if necessary, an English proficiency test. While excellent performance is expected of Knight-Hennessy Scholars, there is no set minimum for your grades or test results.
Check out the complete eligibility criteria at https://knight-hennessy.stanford.edu/admission/eligibility
graduate funding opportunities
How to Apply
How to Apply: The mode of application is online. Applicants must submit an Application Form to get this graduate opportunity.
Supporting Documents: The application comprises the following materials: An online application for admission, An unofficial or self-reported transcript, Scores on standardized tests, a Resume / CV, Two recommendation letters, Two personal essays, Two short-answer responses, A video submission, In-person assessment, Graduate degree program application.
English language Requirements: The candidate should have a very good command of the English language. Therefore, the application should be written in English.
Benefits
Stanford University is offering full funding scholarships including tuition, stipend, graduate program, and related academic expenses, with additional financial support.
A fellowship applied directly to cover tuition and associated fees
A stipend for living and academic expenses (such as room and board, books, academic supplies, instructional materials, local transportation, and reasonable personal expenses)
A travel stipend intended to cover an economy-class ticket for one annual trip to and from Stanford
Additional funding specific to certain years:
Newly enrolling scholars receive a one-time relocation stipend intended to offset some of the costs associated with relocation to the area and/or technology purchases.
Scholars in their second and third years may apply for supplemental funds to support academic enrichment activities (e.g., conference travel).