LASU Releases Ban On Certain Fashion Outfits; Miniskirts, face caps, rolled sleeves, and other clothing items deemed "indecent" are prohibited on campus by the Lagos State University (LASU) administration. This was stated in a letter dated January 23 and signed by Professor Ibiyemi Olatunji-Bello, vice-chancellor of the university.
HAVE YOU USED OUR JAMB TOOL YET? IT PROVIDES YOUR JAMB COMBINATION FOR FREE
Plaiting, weaving, and bonding of hair were prohibited for male students, and they were also not allowed to wear earrings or necklaces. Female students were warned not to wear "lousy, unkempt, extremely fake hair or colored artificial hair, brightly tinted hair/eyelashes/brown, fixing of long eyelashes, nails, and artificial dreadlock."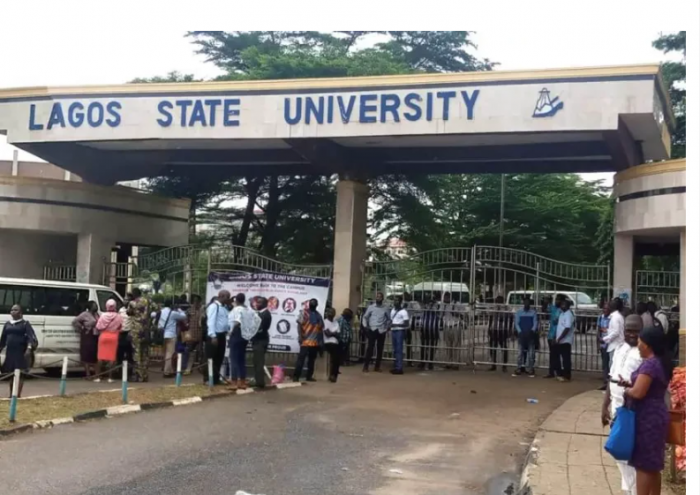 Ibiyemi gave lecturers the directive to start excluding any student wearing unsuitable attire from entering lecture halls. It was also suggested that provosts, deans, department heads, and faculty leaders make sure that students are dressed suitably for their respective faculties.
The statement partly reads;
Additionally, students are not allowed to dress in ragged, hole-filled trousers with obscenity subliminal messages, shirts without buttons, buttoned incorrectly, rolled-up sleeves, flying collars, face caps, or complete facial coverings with very dark spectacles.
the wearing of constricting clothing, revealing clothing, shirts, and tops with offensive, offensive, or enticing writing, face masks or complete facial covering (extremely dark glasses), wearing "baggy, droopy, or ass level clothing and any other type of indecent trousers and body piercing and tattooing."
The school administration issued a warning that any student spotted on campus in violation of the dress code would face appropriate consequences.