NDA Announces 75th Regular Course Admission Form For 2022/2023; This is to let the general public know that from Monday, October 24, 2022, through March 31, 2023, applicants can apply online for the 75 Regular Course at the Nigerian Defence Academy (NDA), Kaduna.
HAVE YOU USED OUR JAMB TOOL YET? IT PROVIDES YOUR JAMB COMBINATION FOR FREE
Both male and female Nigerians are eligible for admission to NDA. Candidates must first obtain their ORDER ID and REMITA Retrieval Reference (RRR) Code in the amount of N3,500.00 only before logging onto the application portal www.ndaapplications.net, selecting "Purchase Access Code," and filling out their information to pay for their application via REMITA. Please take note that payments can only be made with RRR Codes generated through the application portal.
METHOD OF APPLICATION
Interested candidates are advised to go online and complete the application on the website indicated above. Please download and read carefully, the Instructions provided on the website.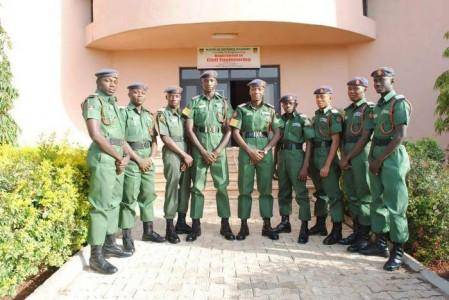 APPLICANTS APPLYING FOR ADMISSION INTO NDA MUST ALSO APPLY TO THE JOINT ADMISSIONS AND MATRICULATIONS BOARD (JAMB), AND MUST SELECT NDA AS FIRST CHOICE INSTITUTION. SUCH APPLICANTS ARE EXPECTED TO SIT FOR THE JAMB UNIFIED TERTIARY MATRICULATION EXAMINATIONS (UTME).
SUBMISSION OF APPLICATIONS
Application forms are to be submitted together with the scanned SSCE results online. On submission of the online application, candidates are to download an Acknowledgement Form. 
ADMISSION REQUIREMENTS
The NDA website/applications portal provides specific information about the requirements for different undergraduate degree programs. The NDA website/applications portal contains all additional details pertaining to degree programs, qualifications, and screening test locations. Please take note that applicants will have an advantage if they are conversant in French and Arabic.
SCREENING TEST CONDITIONS
Only candidates who satisfied the admission requirements and must have a UTME score of 180 for Arts & Social Sciences and Science and 210 scores for Engineering courses will be enabled to print the Screening Test Admission Card and participate in the NDA Screening Test at the Centre of choice. NDA Announces 75th Regular Course Admission Form For 2022/2023
SCREENING TEST DATE AND REQUIREMENTS
Phase one of the Post-UTME screening will consist of the screening test, which is scheduled for Saturday, April 22, 2023. Therefore, to the screening test center, all qualified candidates must bring their Acknowledgement Form, Screening Test Admission Card, JAMB result slip, and TWO (2) postcard-size (3.5 x 5 inches) photographs. Only the chest should be visible in the pictures, and the back should have the candidate's name, exam number, state, exam center, course of study, and signature. Only those who pass the NDA Screening Test will be invited to the Armed Forces Selection Board (phase 2 of the screening test), and the list of accepted candidates will then be made public.
NATURE AND DURATION OF TRAINING
Candidates accepted into the NDA for regular courses will spend five years as officer cadets undergoing military and academic training. Graduands who successfully complete their training will be awarded an honors degree in a core discipline (BSc, BEng, BA). They will both receive a Presidential Commission into the Nigerian Armed Forces.
ADMINISTRATION
All Regular Course cadets will train in NDA and the cost of their administration and logistics will be borne by the Federal Government of Nigeria.
REFERENCE MATERIALS
The Academy has made a Compendium of Past Questions & Answers available to interested candidates for a nominal fee in response to requests from candidates for reference materials. This is available from the Registry, NDA for purchase.
Website: www.nda.edu.ng
Application Portal: www.ndaapplications.net
E-Mail: info@ndaapplications.net