Study Abroad: Saitama University Scholarships for Privately Financed International Students in Japan; The Kyoritsu International Foundation is pleased to present awards for privately funded students at Saitama University for coursework done during the academic year 2023–2024.
This scholarship program has been designed for overseas students from a select group of nations who are currently enrolled at Saitama University in an undergraduate or graduate degree program. To be eligible to win this application, they must still have at least one year of study left. The Prize is worth 60,000 or 100,000 JPY.
Application Deadline: Applications will close at 15:00, 6th January 2023.
Brief Description
University or Organization: Saitama University
Department: NA
Course Level: Undergraduate and Graduate
Award: 100,000 JPY
Number of Awards: NA
Access Mode: Online
Nationality: International
The award can be taken in Japan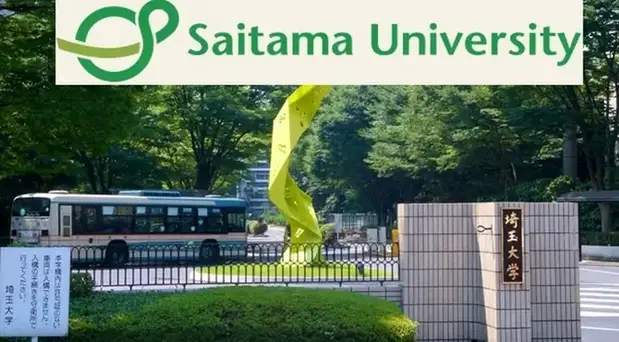 Eligibility
Eligible Countries: Students from Korea, China, Taiwan, Hong Kong, Macau, Mongolia, Vietnam, Laos, Cambodia, Thailand, Myanmar, Malaysia, Singapore, Indonesia, Philippines, India, Sri Lanka, Pakistan, Bangladesh, Nepal, Bhutan, East Timor, Brunei, and Maldives are eligible to apply. 
Eligible Course or Subjects: The students can apply for any undergraduate or graduate degree programme offered at Saitama University.
Eligibility Criteria: To be eligible, the applicants must meet all the following/given criteria:
The applicants must have at least one year of enrolment remaining in the same program from April 2022.
The applications must be made in the Japanese language only.
How to Apply
How to Apply: The admission application at Saitama University must be submitted to the Office of International Affairs of the university. The application form must be requested via mail to ryugaku@gr.saitama-u.ac.jp with the subject line 'Request for Kyoritsu application Form/ your Name‡. The applicants must be sure to write their name and student ID number in the mail.
Supporting Documents: The students are required to present the following documents to the university:
Application Form in an MS Word format along with one color photo which will be suitable for a student ID card
An official Transcript from the applicant‡s home institution
(Non-native speakers of English) An official English test score
Passport Copy
Admission Requirements: The applicants must have graduated high school or hold an undergraduate qualification. They must also meet the GPA requirements of the course they wish to join, if applicable.
Language Requirement: The students must submit scores of the following English language proficiency tests:
TOEFL PBT – 550
TOEFL iBT – 79
IELTS – 6.0
Benefits
Saitama University will award the winning international students an Award amount worth 60,000 JPY or 100,000 JPY.