UNILAG Releases 2022/2023 Direct Entry Admission Form; The University of Lagos will hold an online registration for Direct Entry (DE) admission into ALL COURSES/PROGRAMS for the 2022/2023 Academic Year from Monday, November 14th to Friday, November 25th, 2022.
HAVE YOU USED OUR JAMB TOOL YET? IT PROVIDES YOUR JAMB COMBINATION FOR FREE
Eligible candidates should log on to the University of Lagos website www.unilag.edu.ng and follow the steps stated below: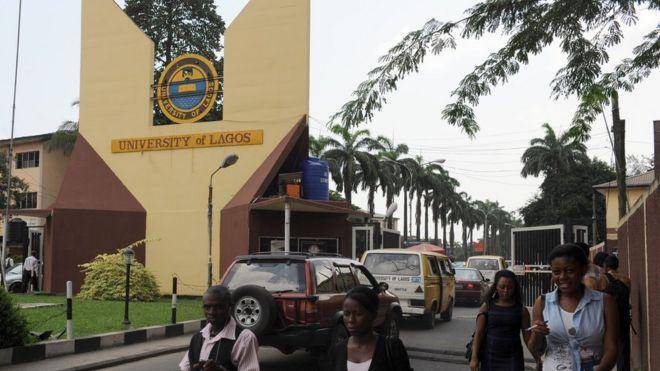 Click on Admissions.
Click on Start Fresh Application.
Click on Direct Entry (DE) Application.
Login with JAMB registration number as username and surname in lowercase as password.
Generate and print payment advice.
Proceed to any commercial bank to make the payment or pay online.
Return to the Application portal on the University website.
Click on Continue Application to complete the screening form.
Upload your O'Level and A'Level results (First Degree, HND, OND, SDA, JUPEB, Cambridge A'Level, NCE, NFLV DIP, MUSON DIP, ABRSM, Trinity College London, Baccalaureate, DELF/DALF).
Click on Preview to verify the correctness of the data supplied.
Click on Submit.
Print Direct Entry e-registration slip.
Proceed to Admissions Office (1st Floor, Room 174, Senate Building) and submit your printed Direct Entry e-registration slip and credentials.
Registration Fee – N2,000
NOTE: Candidates who selected the University of Lagos as their first choice in their JAMB 2022/2023 Direct Entry (DE) application are eligible to register. Candidates must also have five (5) credit passes in key O'level courses, including English Language and Mathematics, in one sitting.
Candidates who were not sixteen (16) years of age as of October 31, 2022, are not eligible and need not apply.
Candidates should ensure that personal details (such as Name, Date of Birth, State of Origin, LGA, etc.) are consistent in all their documents/results.
Candidates who do not register online will be disqualified from consideration for admission. Former University students whose admissions were withdrawn due to low academic performance or absence status could reapply with the condition that the new admission is for a different program/course than the previous program/course. Any student who has been expelled from the University will not be admitted again.
The University has zero tolerance for drug abuse. The University shall withdraw the admission of newly admitted students who test positive for drug use whenever the University conducts the test, either before or after registration.
ENQUIRIES
Further clarification may be obtained via email: admissions@unilag.edu.ng and the following phone numbers: 09053006772, 08027953216 and 08141656802.
Candidates are advised to adhere strictly to the guidelines and obtain necessary clarifications.
Ọladẹjọ Azeez, Esq.
Registrar and Secretary to Council