UNILORIN Gives Resumption Notice To Parents & Students; The University of Ilorin's Vice Chancellor, Prof. Wahab Olasupo Egbewole, SAN, and the entire administration are looking forward to welcoming both new and returning students back to campus on Thursday, December 15, 2022, for the start of the 2021–2022 academic year.
HAVE YOU USED OUR JAMB TOOL YET? IT PROVIDES YOUR JAMB COMBINATION FOR FREE
Due to the continuing building of a flyover on the Tipper Garage axis of University Road, our beloved kids and their parents are urged to travel to school with great patience in order to avoid any traffic difficulties.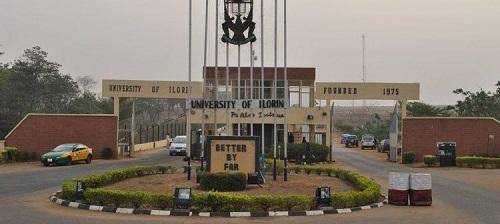 Great Unilorites, we want to reassure you that the university administration is in contact with the Kwara State government, which has told us that steps are being taken to expedite the building of the flyover to ensure that it will be finished on schedule.
To avoid the Tipper Garage route, there are two alternative routes to access the Tanke Oke Odo road towards the main campus. 
The first one is the detour that leads to the former Mark Fuel Station on University Road from the Government Day Secondary School in Tanke and the Pipeline to Awolowo Road. The second one is the Fate-Tanke Road, which runs past the former Tanke Saw Mill and connects to the Police F Division Road at the former Mark Fuel Station.
By using the recently built UITH – Main Campus Link road, commuters and drivers can also reach the university's main campus from the town, avoiding any potential traffic congestion on the Tanke access route and the ensuing delays.
We wish our dear students safe travels back to Ilorin and to the campus as they resume their studies, and we also wish them a smooth and fruitful new academic year.
Let's uphold the laws and standards that govern our behavior as honorable Unilorites.
I'm grateful.