Mobility Awards for International Students in Australia University of Melbourne 2022; Australian & international students who are undertaking overseas study as part of their undergraduate or graduate coursework course are eligible for this scholarship at Melbourne University.
The University of Melbourne is one of Australia's second-oldest universities in Victoria. It has four other campuses in metropolitan Melbourne at Burnley, Southbank, Hawthorn, and Werribee. Melbourne ranks 39th globally in the QS World University Rankings 2019.
Application Deadline: Candidates must submit their program application before December 31, 2022
Brief Description
University: University of Melbourne
Course Level: Undergraduate and Graduate
Award: Applicant will receive worth up to $6,000
Number of Awards: NA
Nationality: Australian & International Students
Scholarship can be taken in Australia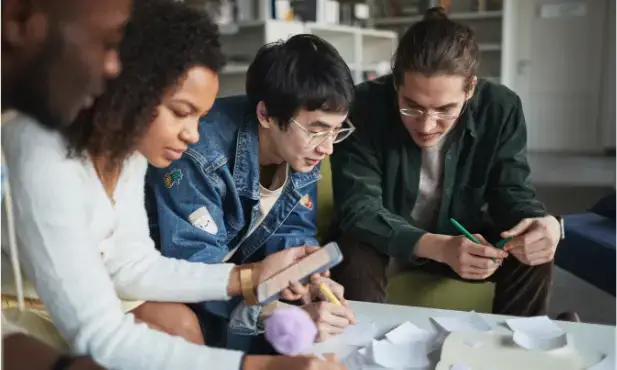 Eligibility
Eligible countries: Scholarship is available for Australian & international students.
Eligible Course or Subjects: Scholarship is available to pursue a graduate & undergraduate degree program in all study areas.
Eligibility Criteria: To be eligible for the scholarship applicant, must meet the following requirements:
Be enrolled at the University of Melbourne in either an undergraduate degree or a graduate coursework degree
Intend to study overseas for at least 3 weeks as part of a University of Melbourne semester or year-long program, a short-term program or a University of Melbourne Overseas Subject.
Apply for the Mobility Awards before the commencement of the overseas study program.
How to Apply
How to Apply: To apply for the scholarship applicant must submit an online application form.
Supporting Documents: If applicants wish to apply for a scholarship on the basis of financial disadvantage, personal difficulties or disability or medical condition, they will be asked to provide supporting documents such as a Centre link statement or medical certificates as part of the online application.
Admission Requirements: For taking admission, applicants must have high school certificates with a good academic record.
Benefits
Some scholarships are awarded on academic merit and others to assist students who are experiencing disadvantaged circumstances. The applicant will get these benefits:
The Melbourne Global Scholars Award, Jamakepe Foundation Scholarship, and USA Foundation Scholarship provide a one-off payment of:
$1,000 for students undertaking overseas study for up to 12 weeks, or
$2,500 for students undertaking overseas study for 12 weeks or more
The University House Travel Scholarship and Aitchison Travelling Scholarship provide a one-off payment of up to $5,000.
The Melbourne Global Financial Assistance Grant, John, and Betty McCreery Travelling/ Study Scholarship and Lin Martin Melbourne Global Scholarship provide a once-off payment up to $5,000.
Mobility Awards for International Students in Australia University of Melbourne 2022