Rhodes Scholarships for West African Students in the UK 2022; The goal of these fully-funded educational awards is to help West African students in their master's studies in the United Kingdom
The Rhodes Trust is a global organization that uses its extensive global connections to bring people from various backgrounds and perspectives together.
Application Deadline: The last date to enter the particular scholarship is September 15, 2022.
Brief Description
University or Organization: The Rhodes Trust
Department: NA
Course Level: Postgraduate
Award: Fully-funded
Access Mode: Online
Number of Awards: 2
Nationality: West Africa
The program can be taken in the UK
Language: English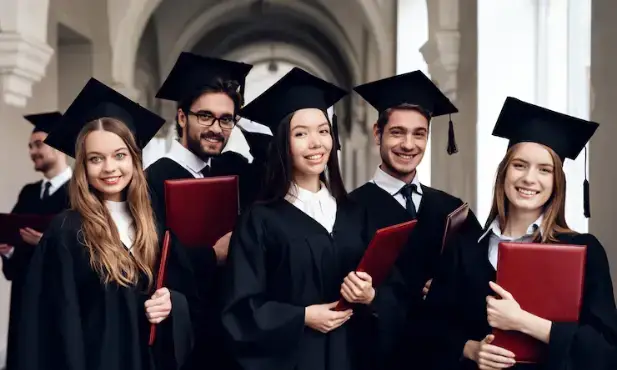 Eligibility
Eligible Countries: Candidates from Benin, Burkina Faso, Cape Verde, Gambia, Ghana, Guinea, Guinea-Bissau, Ivory Coast, Liberia, Mali, Mauritania, Niger, Nigeria, the island of Saint Helena, Senegal, Sierra Leone, São Tomé and Principe and Togo are eligible.
Acceptable Course or Subjects: They can pursue their postgraduate studies at the University of Oxford.
Admissible Criteria: Must have reached your 19th and not have passed your 26th birthday on 1 October 2020 and be ready to give the very intense international competition for places at the University of Oxford.
How to Apply
How to Apply: If you are interested in this program, then you must have to take admission in a postgraduate degree program at the university. Once have you completed your admission, you can complete the online application process for the grant.
Supporting Documents: Participants have to submit a certified copy of their certificate, a national identity card, and a valid passport, an official transcript from the college or university with evidence of residency within the region for at least five of the last ten years.
Additional Information
Admission Requirements: Successful candidates should have completed an undergraduate degree (typically a Bachelor's degree) from a college or university with the highest classification your University awards, e.g. First Class Honours, or a Distinction in the case of Medicine, Dentistry, and Pharmacy courses.
Language Requirement: Along with the above requirement, you need to demonstrate your English language ability through the TOEFL or IELTS test.
Benefits
The award will be fully funded for the duration of the postgraduate degree course.
Rhodes Scholarships for West African Students in the UK 2022