UI Publishes Vacancy For Post Of Registrar; The University of Ibadan Council today declares that the position of Registrar will be vacant by April 10, 2023. The Governing Council wishes to begin the process of filling the impending vacancy in accordance with the provisions of the University (Miscellaneous Provisions) Decree No. 11 of 1993 (as amended by Decree No. 25, 1996) and the University (Miscellaneous) (Amendment) Act, 2003 and 2012, respectively, and in the exercise of its power as contained therein.
Applications from properly qualified individuals for the position are invited. Interested applicants should take note of the following University information.
HAVE YOU USED OUR JAMB TOOL YET? IT PROVIDES YOUR JAMB COMBINATION FOR FREE
QUALIFICATIONS
Applicants must have a good honors degree (minimum of second class lower) from any university recognized by the University Senate, as well as at least 15 years cognate experience. Furthermore, applicants must have a higher degree and be ICT compatible.
Membership in relevant and recognized professional organizations is required. Applicants must have held the position of Deputy Registrar for at least five years, ideally in a university or equivalent institution, and must be no older than 60 years old as of the likely date of a restart.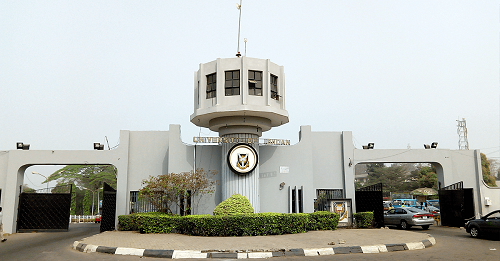 THE CANDIDATE
The ideal candidate will have a well-rounded personality and outstanding interpersonal skills. Such a person must be able to inspire trust in others and command people's loyalty and respect.
The candidate must comprehend the complexities of a university system and be capable of bringing out the best in subordinates. To inspire and maintain discipline among staff and pupils, the candidate must be in good health, have a pleasant personality, be of high integrity, and have a strong moral character.
CONDITION OF SERVICE
The appointment shall be for a period of five years and may, on the basis of satisfactory performance, be extended for a further period of one year and no more. Fringe benefits include pension scheme as may from time to time be approved by the Council, furnished accommodation, official vehicle and driver and other benefits applicable to similar positions.
METHOD OF APPLICATION
Interested candidates are invited to note and comply with the following conditions:
(a) Forty copies of the application letter and each should be accompanied by copies of credentials and a detailed Curriculum Vitae signed and dated by the candidate. The Curriculum Vitae must contain, among others, the candidate's full name (surname first). Date of Birth (not age), gender, marital status, current address including e-mail and telephone numbers, national/state/local government, full qualifications/schools attended and working experiences, workshops/conferences attended, names and addresses of three referees.
(b) A vision and mission statement for the Registry of not more than 1000 words.
(c) Each candidate must request each referee to forward a confidential report directly to the Registrar not later than Six (6) weeks from the date of the advert.

All applications are to be forwarded under confidential cover in a sealed envelope marked at the 
upper left-hand corner  "APPLICATION FOR THE POST OF REGISTRAR"  and addressed to the Registrar, University of Ibadan, Ibadan, to reach her not later than six (6) weeks from the date of this publication i.e. 1600 hours of the day. Only applications of short-listed candidates will be acknowledged.

Olubunmi O. Faluyi, MCIPM
Registrar and Secretary to Council