GREAT Scholarships for Pakistan Students in UK; For the academic year 2022-2023, Pakistani students can apply for the GREAT Scholarships through the UK Government's GREAT Britain Campaign in collaboration with the British Council and participating UK higher education institutions.
With the award of £10,000, this scheme will benefit all those prospective students undertaking the postgraduate degree programme in the UK.
By showcasing the best of Great Britain and Northern Ireland to the world, the GREAT Britain campaign is the UK government's most ambitious international marketing initiative to date.
What makes you want to apply to this program? Experts on many academic subjects are highly regarded in the UK, and the country consistently ranks highly in international university rankings.
With its innovative teaching methods and cutting-edge facilities, the British higher education system has long served as the benchmark for higher education standards around the world. It offers the chance to interact with people from different cultures, make new friends, and travel to new places with other international students.
Application Deadline: Various
Brief Description
University or Organization: UK Government's GREAT Britain Campaign and the British Council
Department: NA
Course level: Postgraduate
Award: £10,000
Numbers of Awards: 27
Access Mode: Online
Nationality: Pakistan
The award can be taken in the UK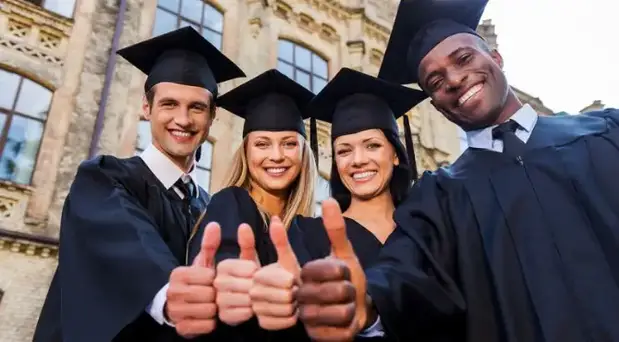 Eligibility
Eligible Countries: Pakistan
Eligible Course or Subjects: Postgraduate degree in any course.
Eligibility Criteria: To be eligible, the applicants must meet the following criteria:
be a citizen of Pakistan.
have an undergraduate degree that will enable you to enter a postgraduate (taught) programme in a UK university
be motivated and academically able to follow a UK postgraduate course
active in the field with work experience or proven interest in the subject area
How to Apply
How to Apply: To grasp the opportunity, aspirants have to take admitted to the available universities in the UK. After that candidate must fill out the scholarship form
Supporting Documents: Applicants must submit the following documents when they apply:
Copy of passport/visa (if available)
Academic transcript.
Certificate of graduation.
Personal statement.
Reference letters.
CV (if applicable)
Admission Requirement: Students must have completed a minimum of a four-year bachelor's degree from a high-ranked (HEC) university and are considered for postgraduate study. 
Language Requirement: Aspirants must have to meet the English language requirement of the UK university.
Benefits
The UK Government's GREAT Britain Campaign and the British Council will provide twenty-seven awards of £10,000 to Pakistani students in the UK.