International Students with a Pathway to Victoria Scholarship at Bendigo Kangan Institute in Australia; The scholarships are intended to provide financial assistance to international students in order for them to achieve their objectives. The Victorian Government's funding for the Pathway to Victoria Scholarship was made possible through Study Melbourne. It is available to new international students who have received a package offer letter.
Kangan Institute is a TAFE institution located in Melbourne, Australia. Kangan Institute was founded as Broadmeadows College of TAFE on 28 February 1986, when Prime Minister Bob Hawke formally opened it. The Kangan Institute of TAFE was renamed in August 1995 after Myer Kangan, the founder of Australia's TAFE system.
Why should you study at Bendigo Kangan Institute? The employment center here connects students with genuine job opportunities in their field of study. It also provides students with a variety of free support services, such as resume help, job search advice, and coaching on how to approach prospective employers.
Application Deadline: Applications are open throughout the year.
Brief Description
University or Organization: Bendigo Kangan Institute
Department: NA
Course Level: VET program
Award: $2,500
Number of Awards: NA
Access Mode: Online
Nationality: International
The award can be taken in Australia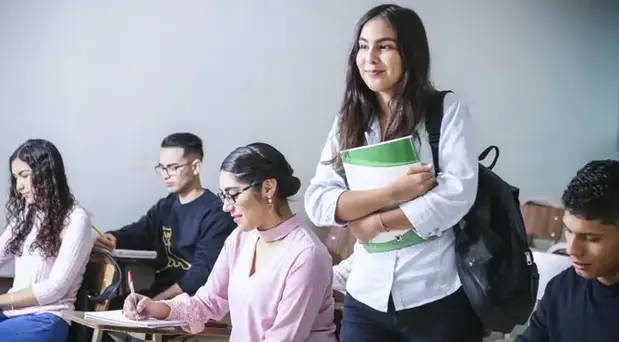 Eligibility
Eligible Countries: All nationalities.
Eligible Course or Subjects: VET program in any subject area.
Eligibility Criteria: To be eligible, the applicants must meet all the given criteria:
Must be a new commencing student and accepted a packaged pathway offer letter for:
English for Academic Purpose (EAP) program packaged with VET programs
VET program is packaged with another VET program at a higher Australian Qualifications Framework (AQF) level.
Have a valid student visa at the commencement of the pathway program.
Must have valid Confirmation of Enrolment (CoE) in the principle* course
How to Apply: All applicants must have to enroll in the VET degree programme at the university. You will be automatically considered for this scholarship when you apply to Bendigo TAFE and Kangan Institute.
Supporting Documents: All students are required to provide a Unique Student Identifier. One of the following Proof of Age documents will be required
Current Learner's / Driver's license
'Keypass' Card or
Proof of Age Card
Admission Requirements: Students must have to meet the entry requirements of the university.
Language Requirement: You will need to provide evidence of your Language, Literacy, and Numeracy (LLN) skills. They will accept any one of the following as your evidence:
Evidence of a Year 12 Certificate, Victorian Certificate of Applied Learning (VCAL) senior or equivalent completion that is issued by the Victorian Curriculum and Assessment Authority (VCAA) or equivalent in other states or territories. We do not accept certificates issued by schools or colleges.
Certificate IV or above qualification (where the language of instruction is English).
Benefits
The Bendigo Kangan Institute will provide AU$2,500, which will be applied when you enroll in your main course. The scholarship will be deducted from your tuition fees rather than paid to you directly.
International Students with a Pathway to Victoria Scholarship at Bendigo Kangan Institute in Australia