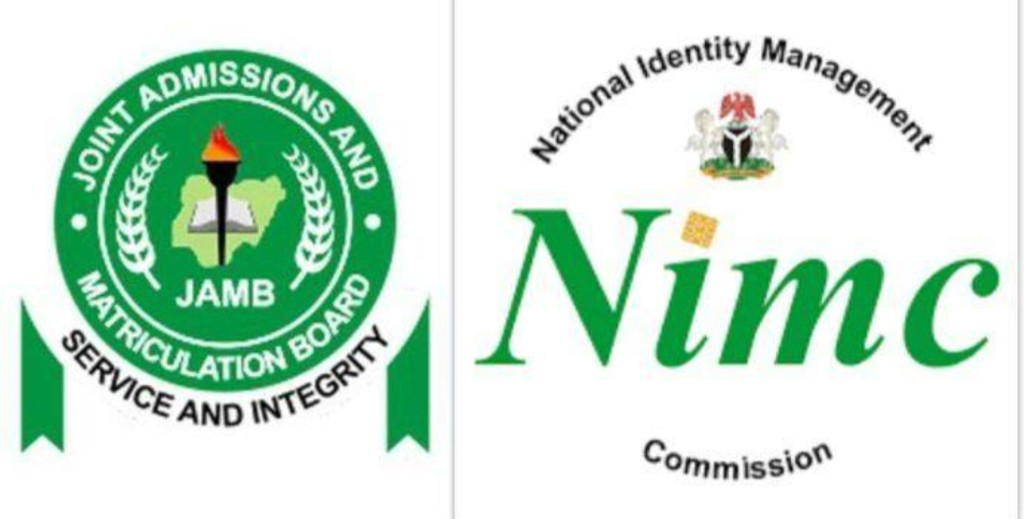 JAMB: Solutions For Students Unable To Get Profile Code; Many students have raised concerns to us at Student Village that they are unable to get their JAMB profile code even after sending NIN to 55019, while this error might be due to causes from the students part, this blog post is created to assist in the simplest way possible.
If you have sent NIN 00123456789 to 55019 and haven't gotten a profile Code to register Jamb, try sending NIN 00123456789 to 66019. Ensure to replace 00123456789 with your NIN Number.
Students who want to use this method to get their JAMB profile code must make sure they have at least N100 airtime and wait for some hours before resending.
Have You Tried The USSD Method?
Dial *55019*1*00123456789#
Replace 00123456789 with your NIN Number
Done
Jamb Profile Creation
NIN 00123456789
Send to 55019 or 66019
Where 00123456789 is your NIN number.
Make sure there are no mistakes in your NIN number and make sure there is only one space between NIN and Number. I repeat, only one space.
Ensure to have enough airtime and check that your line can send and receive messages.
Make sure your NIN NAME matches the one on the SIM.
Have you linked NIN with your SIM? Do so before sending
Is the NIN number you typed up to 11 Characters (NIN Must be = 11 Characters)
Solutions To "Failed To Verify NIN"
Make sure the name on your NIN Slip Matches with that used during Sim registration
Do not use SIM belonging to someone else
Have N100 or above airtime
Generated Name Doesn't Match
Another possible error message when trying to generate Jamb profile code is
Already generated Profile Code Names (Your name and Surname) Does Not match Names you entrolled with NIMC.
Your profile name is your SIM Card name. It should match your NINC name, i.e the name you entered while creating Jamb profile.
NIN Registered With GSM Number
Your NIN 00123456789 has already been registered with GSM Number 090xxxxxxxx.
If you are told that your NIN has already been registered with another number, simply use the number that you used to register NIN to create your Jamb Profile and if you don't have that number anymore, it is best you retrieve it.
NIN Must be Numbers Only
NIN Must be numbers only e.g NIN 00000000021 to 55019.
The error above shall display if you add more than one space between your NIN and NIN number. Make sure there is OnLY ONE Space.
Here is an example of more than one space between NIN and NIN Number – NIN 00000000021
GSM Number has Already Been Used
This GSM Number has already been used by another Candidate on e-Facility.
If you already wrote or registered Jamb in the past, the same profile code shall be sent to you. Simply use the code to register the new Jamb.
You will be given the same profile code if you wrote Jamb before.
You can use 2021 profile code to register 2022 Jamb
I Sent NIN To 55019 But No Code Received
After my little research, I have been able to come out with the following solutions to address the issue at hand. The three recommendations below could just be your saving grace.
1. If you have MTN Line, you should use it preferably.
2. Make sure you have enough airtime and your SIM is able to send and receive messages.
3. Enter NIN Space NIN Number to 55019 and send to 55019, E.g NIN 01267930282 to 55019
Follow the tips above and let me know if it solves your problem. Feel free to communicate with us using the comment box below.
Get a New SIM Card
If you have tried everything above and still not getting your profile code, simply get a new sim card and link it with your NIN. Then Use it to Send NIN 00123456789 to 55019.
Dial *785# to link NIN to your MTN Line
Dial *121*1# to link your Glo line
Dial *121*1# to link NIN to Airtel Line
Dial *200*8# to link NIN to 9Mobile Line
Glo: send "UPDATENIN NIN FirstName and LastName" to 109.
Another issue came up whereby candidates are being sent their profile code to sim cards blocked by their network providers, if that be the case, do the following.
– Go to the service provider to unlink the old sim
– Go to NIMC office to activate the new sim
Recommended; 5 Things Every Admission Seeker Needs To Know About IJMB – 200 Level Admission Without JAMB